:

---
Browse the £1 database by Design, Edge Motto or Year.
Each coin has a custom page showing images and stats of the coin in question.
Click the below image to see what it all means :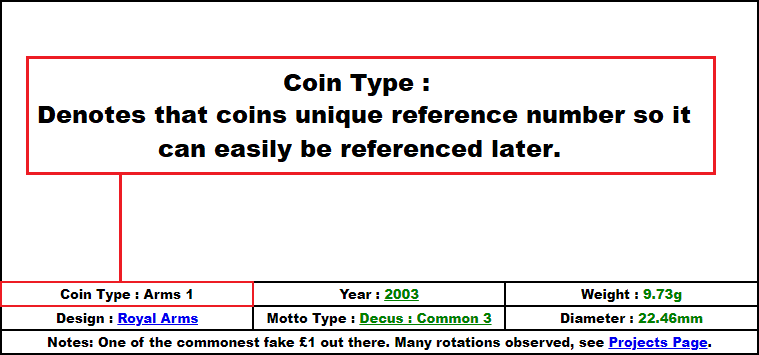 For more information please click HERE for the official Royal Mint Guide For Identifying Genuine Coins &
HERE for the official Designs guide (up to 2014)
!! Note for Internet Explorer Users !!
For uninhibited use of this site please click 'Allow Blocked Content' when it appears.
This is to allow the coin pages to pop-up instead of opening in a new tab.

Copyright © The Fake Pound Coin Database.