---

SPECIAL FAKE COINS
A selection of 'special' fake coins.

---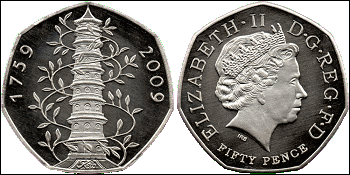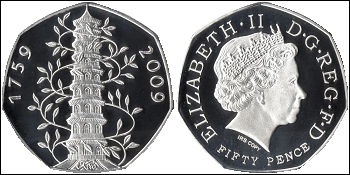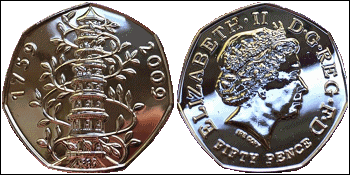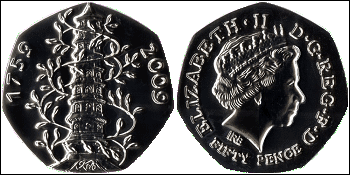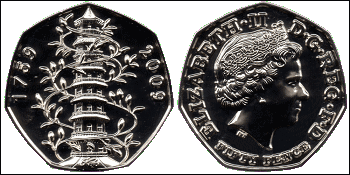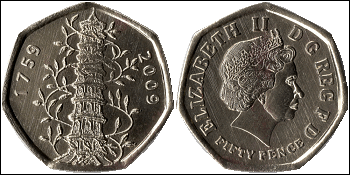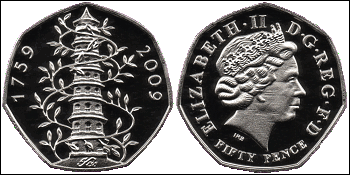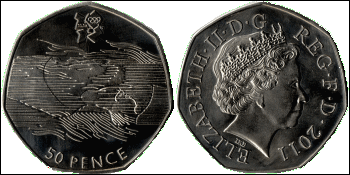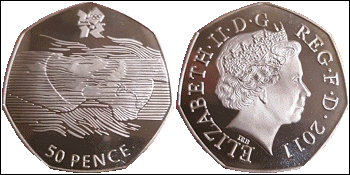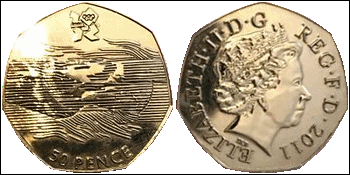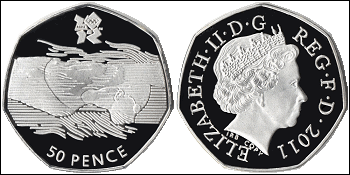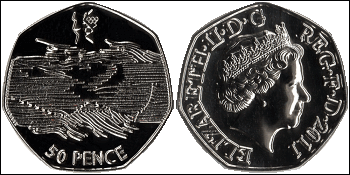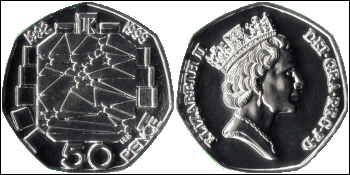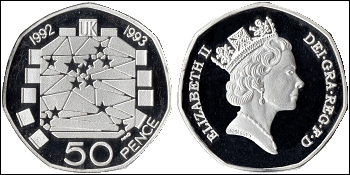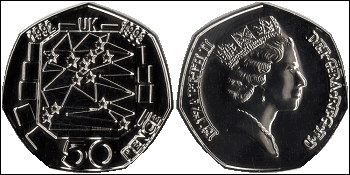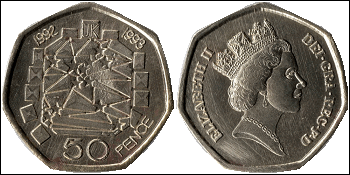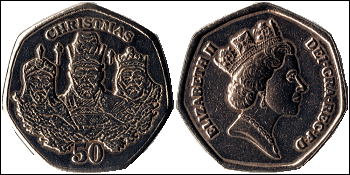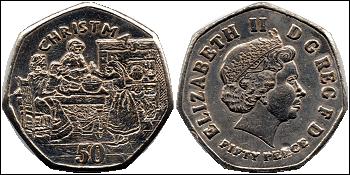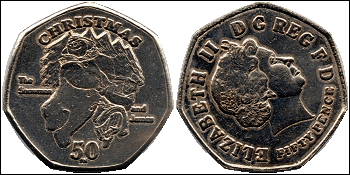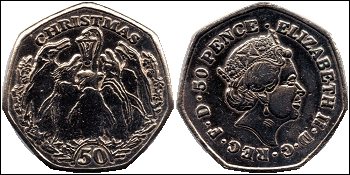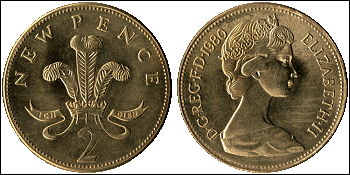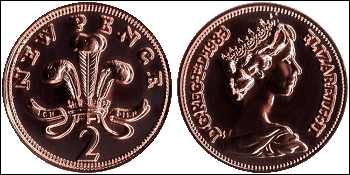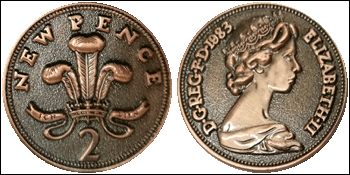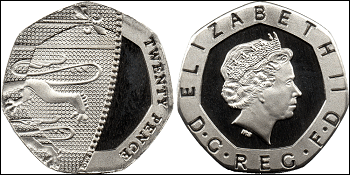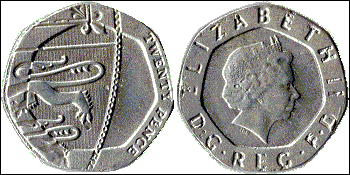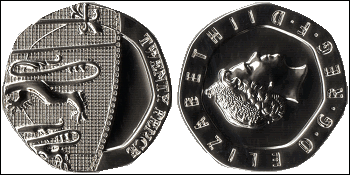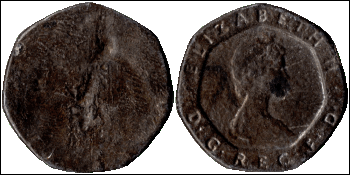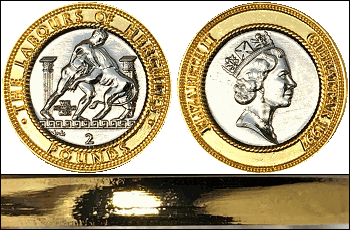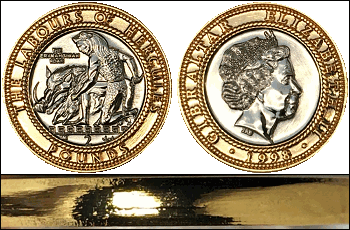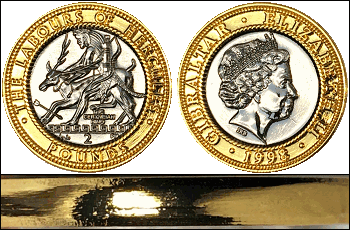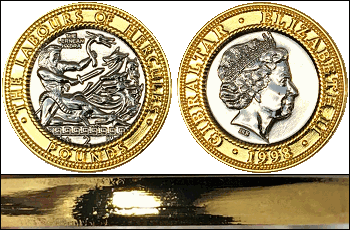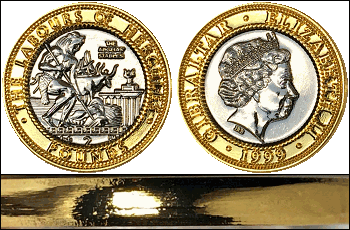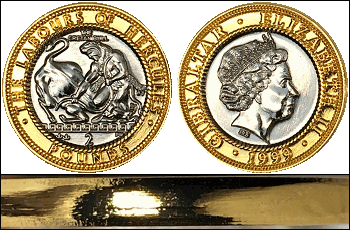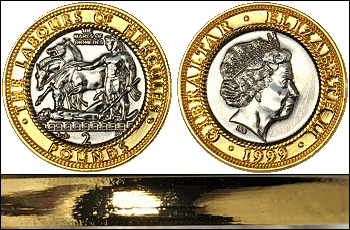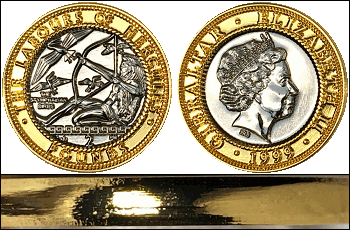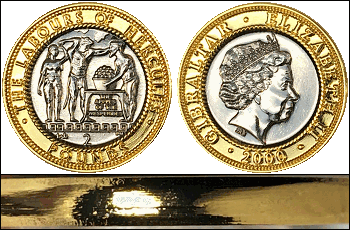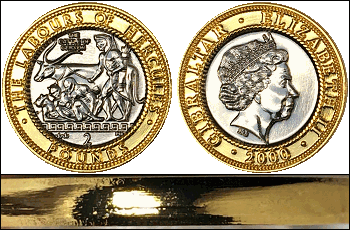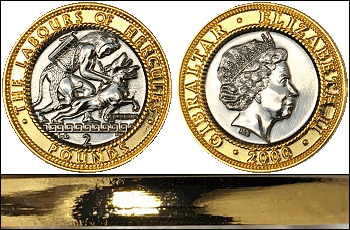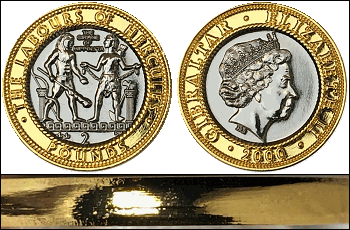 ---
POTENTIALLY FAKE CARDED OLYMPIC 'BUNC' COINS
Originally sold as a real bunc set (Complete with folder) by an eBay user in China. The quality of these coins is terrible : Underweight by about 20%, lacking detail and can be compared to chromed plastic toy money !!

I have been made aware that there were some original bunc sets sold by the Royal Mint that were recalled due to quality issues with the coins. The hologram serial numbers (Located on the back of the packaging) seem to tally with these earlier coins. Apparently the folder doesn't contain any text for the completer medallion, because it was undecided as to whether there would be one, before the sets were shipped to Asia.
It's looking more like these are NOT FAKE, but I'm still sceptical.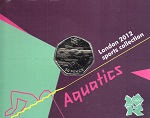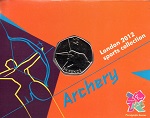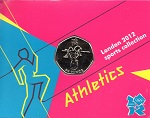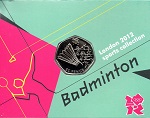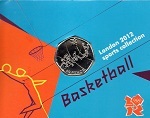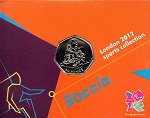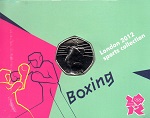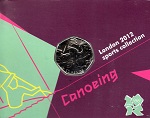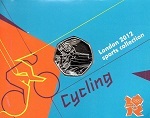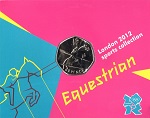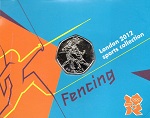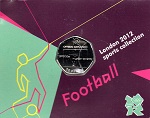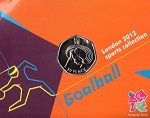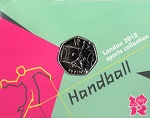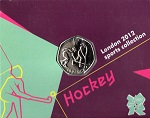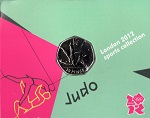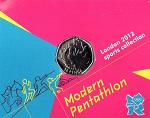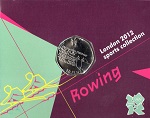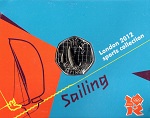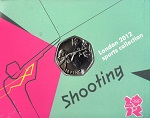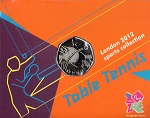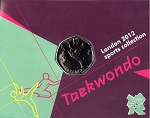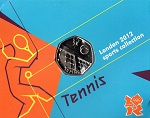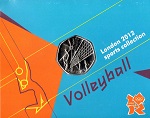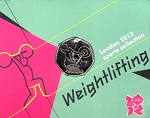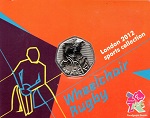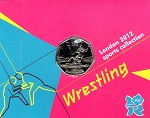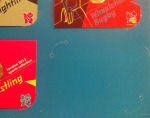 Copyright © The Fake Pound Coin Database.