: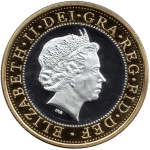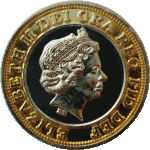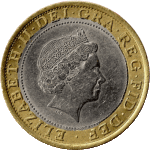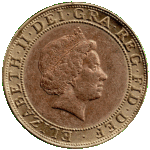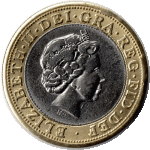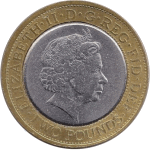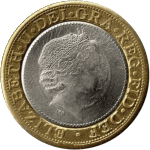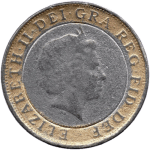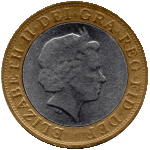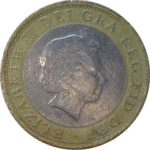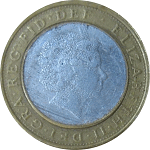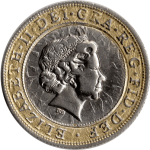 ---
First appeared around Birmingham in Autumn 2016 (Where they are presumably manufactured or imported to).
Can be split into four categories ; 'Zombie', 'Version 2' (which is a very worn Zombie portrait), 'Version 3' (which has a whole new portrait) & 'Realistic' types.
There are three edge inscription subtypes for the Technology coins, two of which are very similar (one exhibiting stretched out D's & R's) and the third (v3) showing larger letters across the whole motto.
See Comparison Here. Version 3 started appearing in Spring 2019.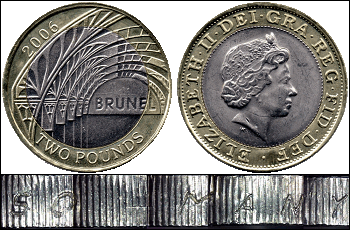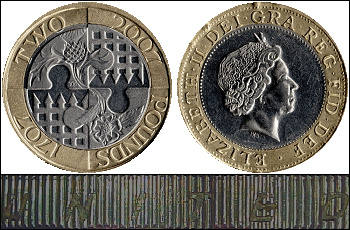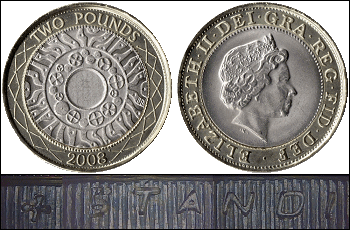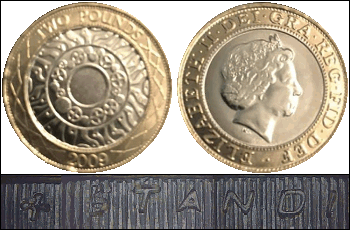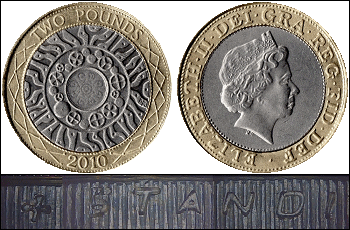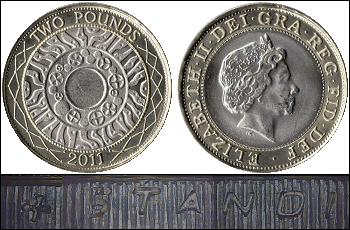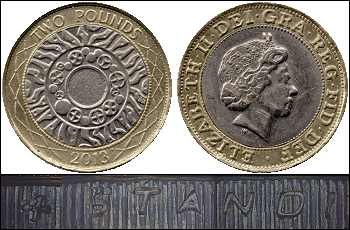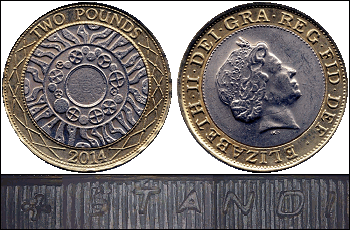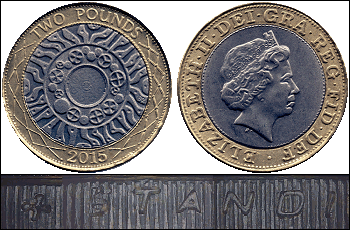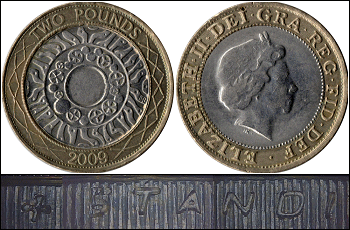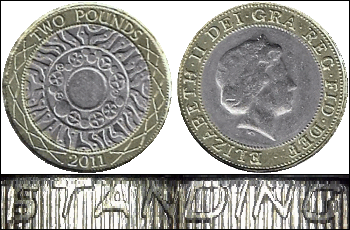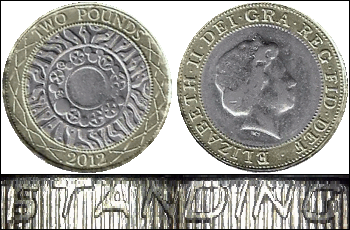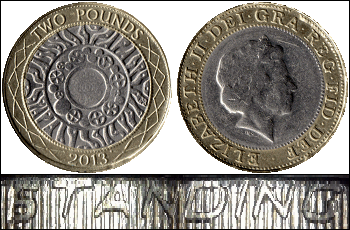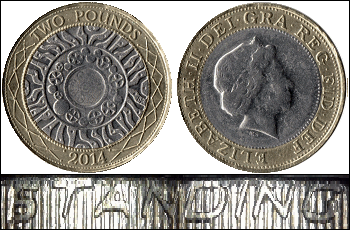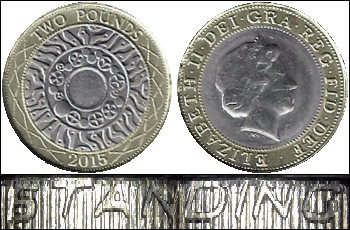 These can be split into three sub-categories, based on the edge inscriptions.
v3OE = Old Edge (Same as the Zombie Queen types above), v3 = New larger font & v3e2.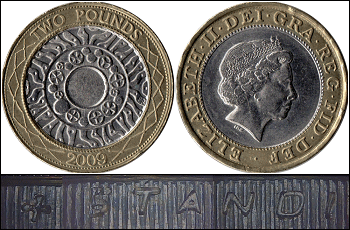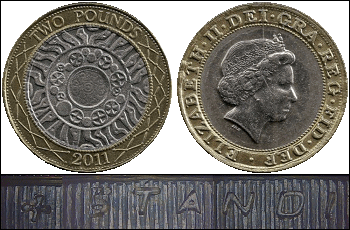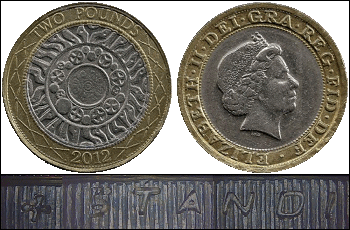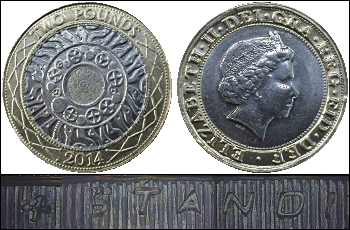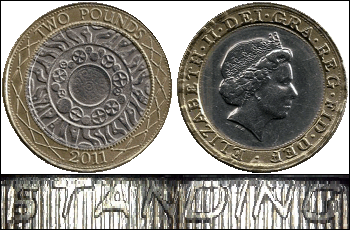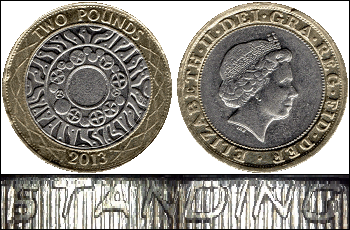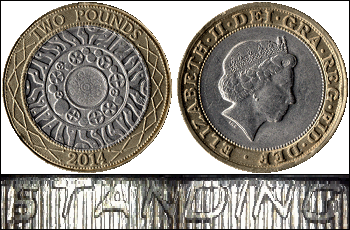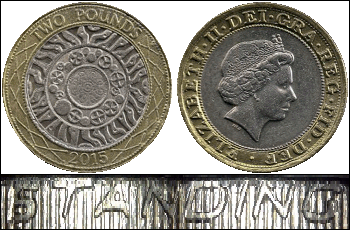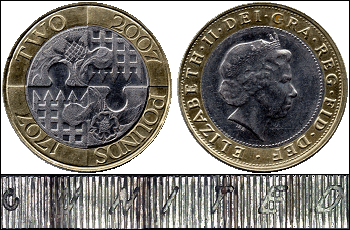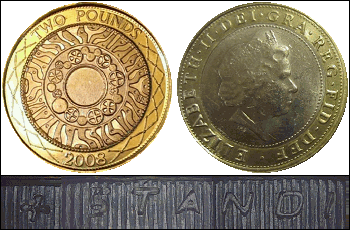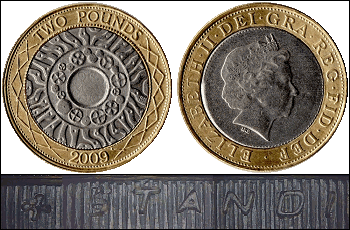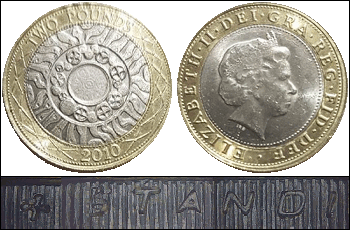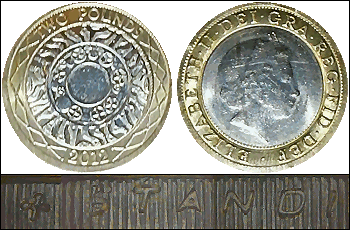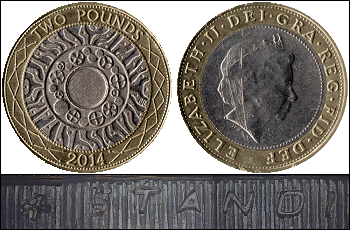 There are at least two obverse finishes on the Realistic Queen coins... presumably an attempt to get them to look even more realistic. See a comparison HERE
---
Copyright © The Fake Pound Coin Database.